STRAIGHT FROM THE SEABED TO YOUR SKINCARE ROUTINE
Shop our sea cucumber collagen collection for smoother, brighter, softer skin.
SHOP NOW















Sea Cucumber Collagen Day & Night Pack
The duo pack is here for you, morning and night...
(In the cleanest way possible!)
Bathe your skin in the lightweight Serum to repair and rejuvenate, locking in hydration and infusing your complexion with revolutionary active ingredients.​ As an essential everyday base​, it activates the Anti-Ageing Cream applied afterwards.
Save $7
Real Customers, Real Results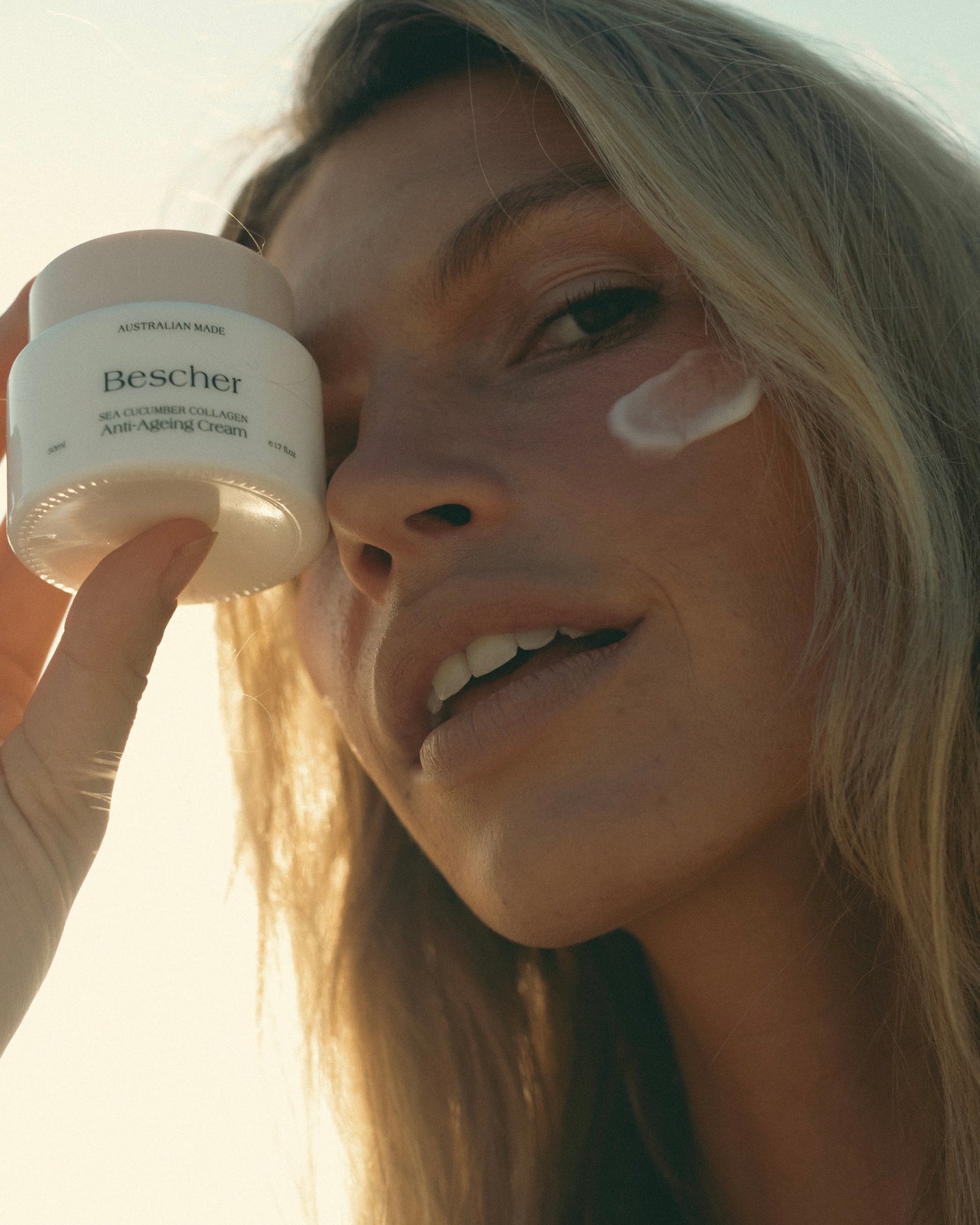 Sea Cucumber Collagen
Our star ingredient and the base of every Bescher product is sea cucumber collagen. Sea cucumbers, also known as "Holothurians", are cylindrical marine invertebrates or "echinoderms." The algae they consume are the source of their collagen-containing, nutrient-rich & bio-active-abundant profiles. The structure of sea cucumbers is mostly made up of collagen, which is why they can heal quickly and survive on the extremely harsh seafloor environment.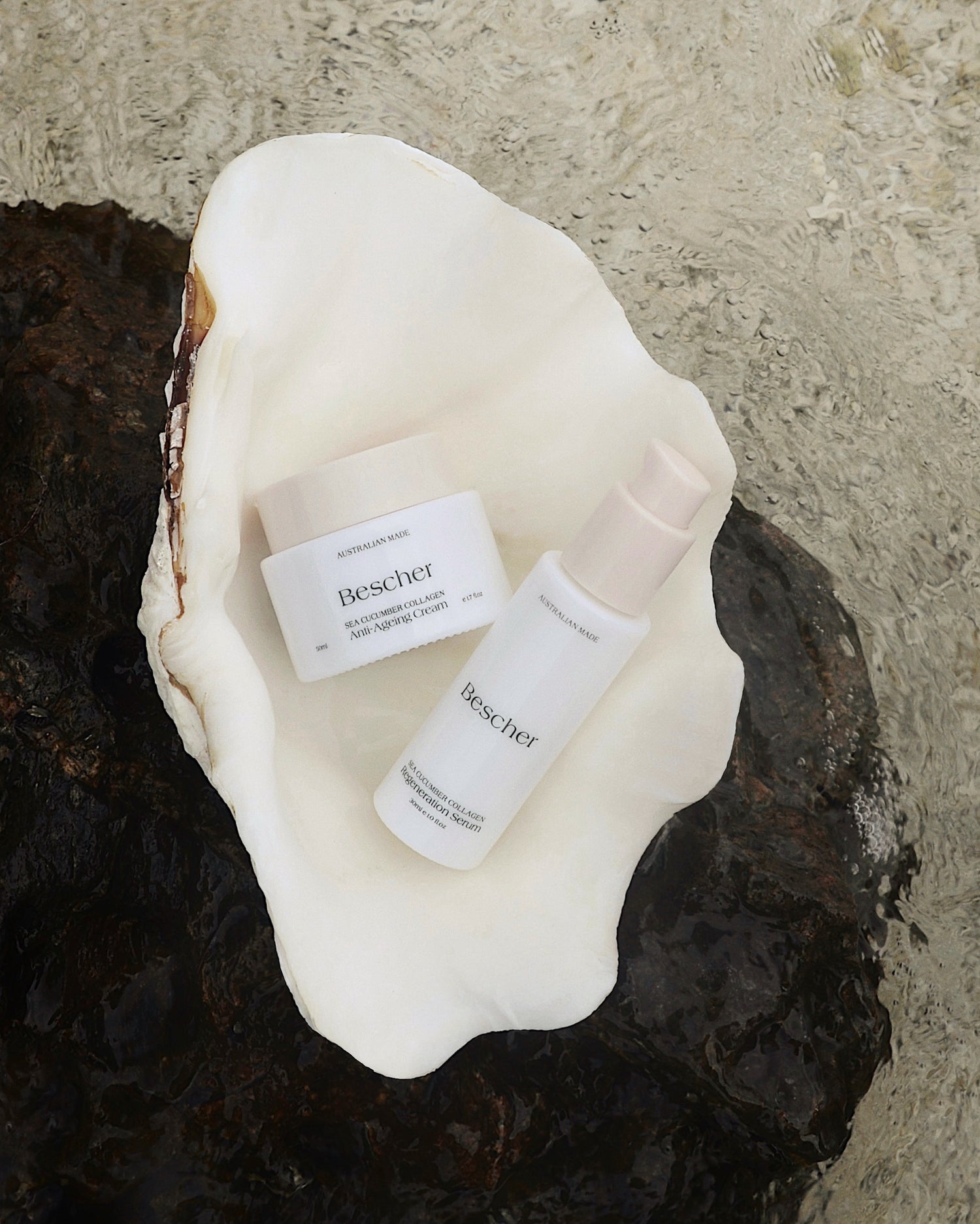 Regenerate & Repair
Sea cucumber collagen is a unique source of marine collagen that can assist in the repair of skin collagen and elastin protein fibres. It also generates a protective layer on the outer skin surface (epidermis) and enhances the homogeneous distribution of collagen fibres in the dermis by promoting an increase in the number and activity of skin fibroblasts.

Sea cucumber collagen is composed of echinoderm mutable collagenous tissue (MCT), a unique extracellular matrix with high similarities to human connective tissue. This provides the optimal environment for new collagen biosynthesis, cell regrowth, and tissue repair. ​
This unique marine collagencontains essential amino acids that assist in preventing skin irritation and damage, provide optimal moisturizing properties, and create a perfect environment for eczema- or acne-prone skin to regenerate.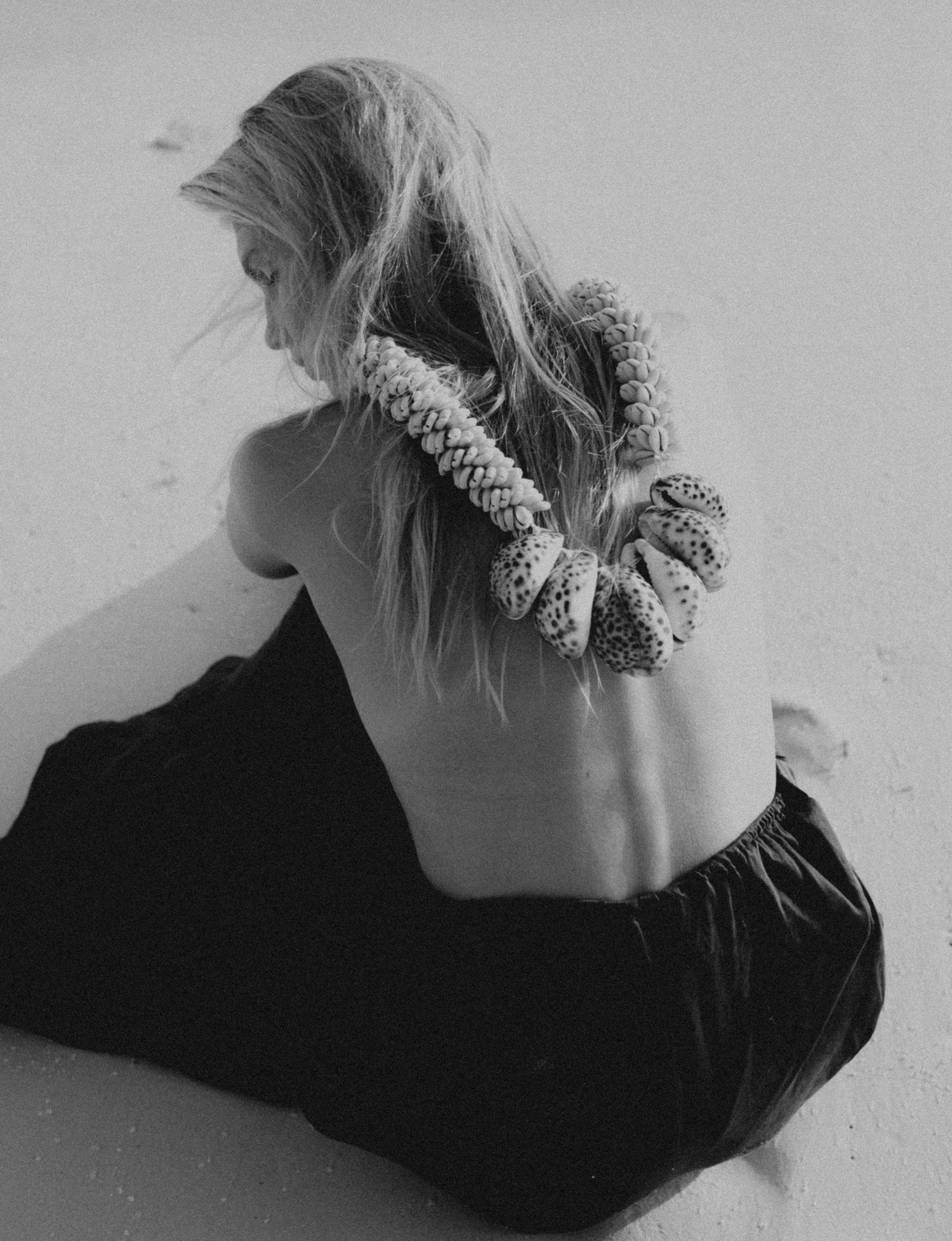 Our Promise
Clean free from nasties including silicones, dyes, heavy metals, mineral oil, sulfates, phthalates, SLS, sunscreen molecules, formaldehyde, artificial fragrances and more! 
Bioactive full of natural and non-toxic goodness
Fragrance-Free and suitable for sensitive skin
Sustainable ingredients and small-batch production
Recyclable glass packaging and bio-degradable shipping bags  
Australian Made and owned small business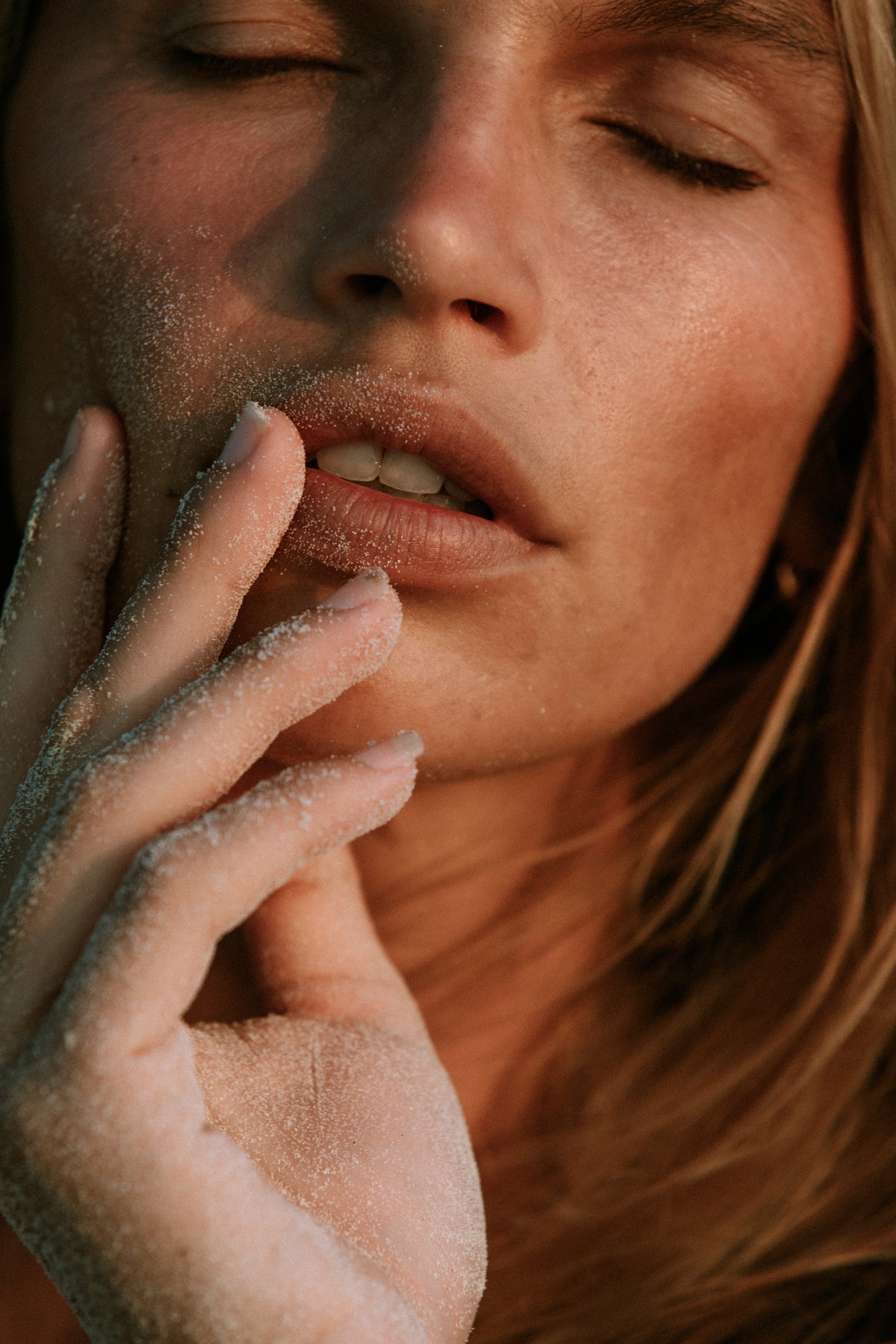 British Vogue
'Bescher creates revolutionary and clean formulations based on Australia's super-ingredient, sea cucumber collagen. Shown is their Day & Night Pack. The duo work together to reduce the appearance of fine lines and wrinkles and leave the skin feeling radiant, refreshed and youthful.'
LEARN MORE
Clean
Fragrance-Free
Sustainable
Bioactive
Sustainable
Australian Made
Clean
Fragrance-Free
Sustainable
Bioactive
Sustainable
Australian Made
Clean
Fragrance-Free
Sustainable
Bioactive
Sustainable
Australian Made
Follow us on Instagram @bescherbeauty