FOUNDER STORY
I am just a girl who stumbled upon a magical extract from the sea….This is the story of how Bescher was born.
Before I developed Bescher, I had all sorts of skin issues. I grew up with fair and sensitive skin, pigmentation, redness, and pimples. I masked my flaws with foundation as I never had found a skin-care product that worked for me.
About 10 years ago, I moved to a secluded island in the Pacific and lived there for 6 years. The climate was harsh, to say the least. Towards the end of this time, I lived without power or running water. My beauty routine consisted of sponge bathing with one bottle of water and a second bottle to keep hydrated. Living there with no access to the usual modern-day conveniences, my skin was at its worst. I had picked up a tropical skin infection from all the unhealed insect bites and my skin was highly damaged, irritated and inflamed from sun exposure and the harsh environment. I went on a mission to find other ways of protecting and rejuvenating my skin.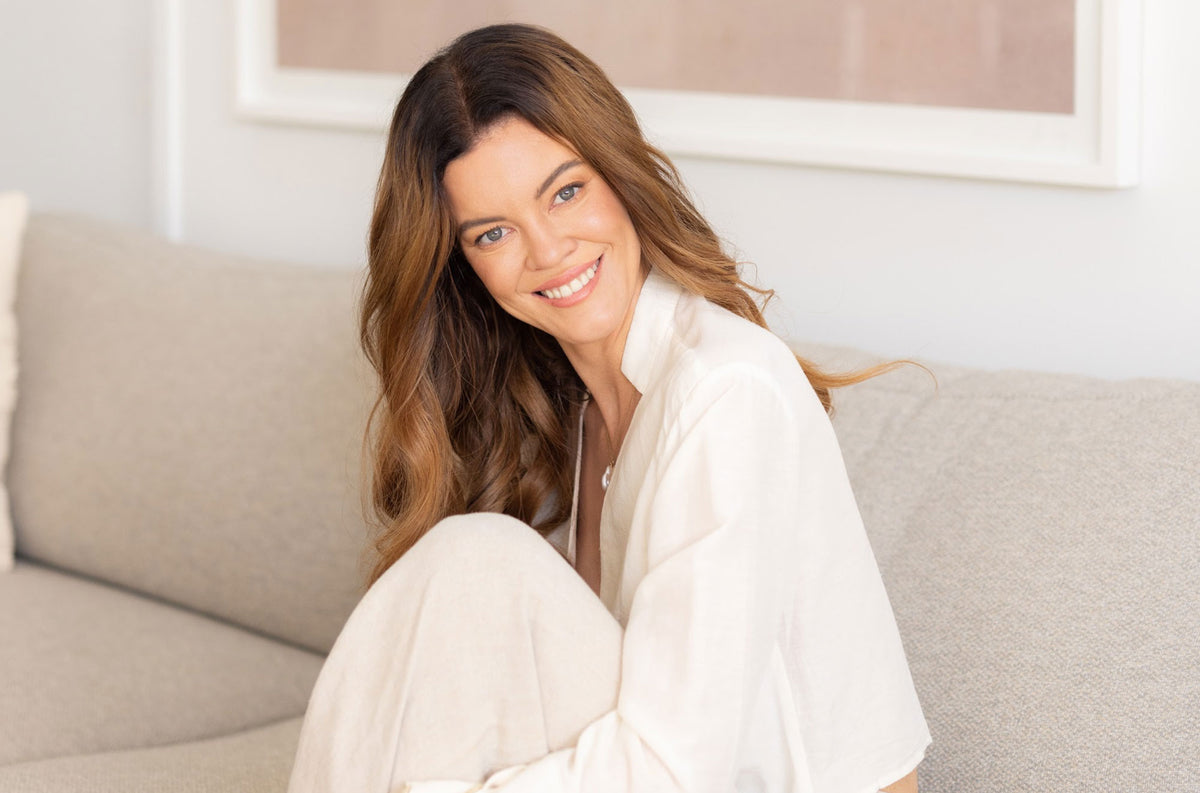 I spent many days and nights with the island chief and healers who practice alternative skin healing methods based on centuries of wisdom passed down from their ancestors. I discovered that the villagers applied the sea cucumber collagen topically to small wounds, and infections and used it for various other skin conditions. The villagers were inherently aware that the sea cucumber collagen provided medicinal healing properties. I was incredibly intrigued and excited about what I witnessed and heard from the elders, so I began to extensively research so I could understand what was going on here! I soon discovered that the sea cucumber is a marine invertebrate that possesses extraordinary regenerative and healing properties. Sea Cucumbers are rich in bio-active compounds that not only allow them to survive but also thrive and regenerate themselves in the harshest environments on the planet.
I found independent scientific studies supported the phenomenon.
The sea cucumber contains a wide range of bio-active compounds such as collagen, antioxidants, and a rare peptide that can rapidly stimulate collagen production, resulting in a boost in cell turnover! I eagerly sourced some raw sea cucumber collagen from the villagers and applied it to a cut on my hand that had been very slow to heal. The next day it was evident that the healing had been fast-tracked. I couldn't believe it…The cut had almost disappeared! I couldn't help myself, so I decided to try the extract on my face. After a week of application, I literally felt like my skin was reborn, with clear evidence that my skin tone and complexion were looking more healthy and a lot brighter. This was the epiphany moment. I realised healthy glowing skin was possible for me!
Returning to my hometown in Australia, I embarked on my mission. I chose to work with a leading compounding laboratory to formulate my skincare line. The Sea Cucumber Collagen Regeneration Serum revived the healthy complexion that I always desired. It took 2 months of nightly use for me to feel confident in my skin, which made me feel empowered! I had such an incredible skin transformation that I decided to take my "mask" off and drop using foundation altogether. My mission is to help you achieve maximum results and I hope you love the products as much as I do.
Renee Alyce x
Results that speak for themselves